If you are thinking about becoming an HGV driver, now is the best time to do so. There is a shortage of lorry drivers in the UK at present, which will make it easy for you to secure your perfect job. So, if you love driving, are calm, and patient, and enjoy spending time alone, then HGV driving could be the perfect job for you. Find a job that you love, and get well paid for doing it! Read on to discover how to become a HGV driver.
Qualifications Needed for HGV Driving?
To become an HGV driver you need to have an HGV driving licence. There are several licence type and it is important that you choose the best one for you. As well as your HGV licence you will also need your driver CPC training, and then you will be all set to hit the road.
Skills Needed to Become an HGV Driver
Obviously, you need to love to drive, but aside from this, there are other skills that are very beneficial in your career as a lorry driver. You need to be a good driver, not just enjoy it, so good spatial awareness, respectful driving, excellent concentration and lots of patience, are all part of being a great HGV driver. Mechanical knowledgable is always beneficial for HGV drivers. Understanding how engines work, and the construction of a lorry, will alert you to any possible problems with your lorry.
Although HGV drivers spend a lot of time alone on the road, they are part of a team, and communication is a great asset for this. Your logistics team will need to know if you are on schedule or running behind so that they can communicate with the client or ongoing transport. Alongside this, time management is a vital skill for HGV drivers. Businesses rely on their delivery of parts to ensure that they can keep their operations running smoothly. International freight relies on road transport elements to be on time for overseas sections. Poor timekeeping can cause multiple problems along the supply chain. Good HGV drivers possess all of these skills.
How Long Does it Take to Become a HGV Driver?
Generally, you can train to be an HGV driver in around 8 to 10 weeks. So, if you are considering a new career, with plenty of opportunities and good earning prospects, then becoming a lorry driver could be the career for you. A short-term investment in your training will give you a rewarding career that will last a lifetime.
How Much Does it Cost to Become a Lorry Driver?
It shouldn't cost more than about £2000 for HGV training. However, don't regard it as a cost, but as an investment in your future. Don't skimp on your training, as it can be more expensive to retake your test many times than invest in more hours of practical training to ensure that you are ready to take your test. When you are choosing a training provider, check what they are offering. Some driver training providers will offer you a free retest, or other such perks.
Categories to Choose From to Drive a Lorry
There are different categories of LGV and HGV to choose from. Your earning potential and job opportunities will increase the higher the category that you are trained in. So, spend some time considering which is the best fit for you.
Class 1 or Cat C1+E – this allows you to drive the smallest type of vehicle used for haulage from a 3,500KG to 7,500KG LGV van, with an additional trailer that weighs more than 750KG.
Cat C1 – allows you to drive an LGV vehicle between 3,500KG and 7,500KG, with a trailer that weighs under 750KG.
Class 2 or Cat C – this allows you to drive a vehicle over 3,500KG, so is generally considered to be your HGV licence, with a trailer up to 750KG.
Cat C+E – this allows you to drive a vehicle over 3.500KG and pull a trailer over 750KG – this is the best HGV licence that you can have as it will give you the most scope in job hunting and future earnings.
| Type of HGV lorry | Weight | Licence required |
| --- | --- | --- |
| Rigid lorry, 3.5-7.5 tonnes | 3.5-7.5 tonnes | Category C1 |
| Rigid lorry, over 7.5 tonnes | Over 7.5 tonnes | Category C |
| Articulated lorry/Draw-Bar Combination | Over 7.5 tonnes | Category C+E |
| Lorry transporting hazardous materials | Varies | Licence + Specialist Qualification (ADR) |
| Lorry transporting livestock | Varies | Licence + Specialist Training |
| Lorry transporting construction materials | Varies | Licence + Specialist Training |
How to Get HGV Licence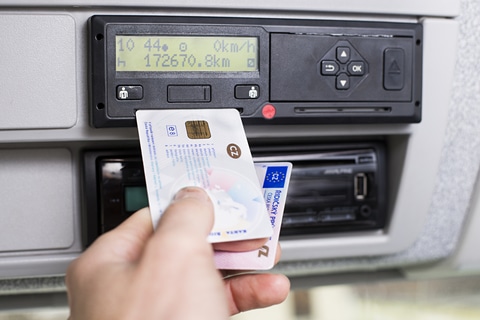 There are a few requirements along the path to getting your HGV licence. These ensure that once you hit the road as an HGV driver you are safe, well-trained, and competent. This helps to keep our roads safer and maintains a high industry standard. If you need any advice on your route to become an HGV driver, speak to our helpful and well-informed recruitment team here at JMD Haulage.
Medical Test
Before you get behind the wheel, a doctor will check that you are fit to drive. This is a simple appointment with a consultation and examination.
Theory Test
Get studying. The theory test forms part of the HGV test, just as a standard driving test is made up of two parts, a theoretical and a practical. This test is a multiple-choice test and ensures that you understand both the law and the theory of driving before you get behind the wheel.
Practical Training
Once you have your theory test safely under your belt, it is time to train in a lorry. HGV driver training can take a varying number of hours until you are ready to take your practical test, so make sure you choose a professional training centre to ensure that you get the best support for your LGV or HGV examination.
Driver CPC Training
Finally, you need your driver CPC training to drive professionally and will need to take a refresher course every five years to stay legal and compliant.
Is Being an HGV Driver a Good Job?
If you love driving, then being an HGV driver will be a great job for you. If you are thinking of training to be a lorry driver, try and speak to some lorry drivers and ask them what the job is like. Remember all jobs have pros and cons, the important thing is to find a job that suits you.
How Much a Lorry Driver Can Make?
A professional driver can make a good salary, but it is dependent on the hours that you wish to work. Driving gives you the scope to choose your work-life balance, as there are plenty of jobs to pick from. If you want to work part-time to fit your family commitments, driving could be a great choice, as you can make a good part-time salary. Or if you are starting out and want a full-time driving job earning a good salary, there will be plenty of jobs for you to choose from. You can earn up to £40 – £55K per year, depending on what licence, hours, and contract you have.
What You Can Expect From Life As a Lorry Driver?
Obviously, most of your day is spent driving vehicles, but there are other elements to your life as a driver. You will need to be organised with your shipments, including the paperwork relating to the load you are carrying. There may be delays and diversions during your day, which you will need to work around. Also, you will carry out safety checks on your vehicle, so that you are helping to keep yourself and other road users safe. If you want to drive internationally, you will need to ensure that you understand and adhere to foreign laws. If you love driving, life as a driver could be the perfect career for you.
What Does an HGV Driver Do?
HGV drivers are a vital part of the logistics network that keeps the country running. Whether you are supplying raw materials to factories to build vital parts for hospitals, or delivering fresh lettuces to distribution centres so that supermarkets can stock their shelves, drivers play a crucial role in maintaining supply chains across the country.
Working Hours of a HGV Driver
The working hours for drivers can vary every day. Some drivers may have a series of short routes, some may be stuck in traffic, and some may have long routes, which require them to take mandatory breaks during the journey. Sometimes drivers will be required to drive overnight to ensure that deliveries arrive on time.
Tips to Help You Find a Job as a Newly Qualified HGV Driver
It can seem daunting to look for a job when you have just qualified, however, many haulage firms are looking for responsible and eager drivers and will give you an opportunity. Try to demonstrate other skills that would benefit your employers. For example, if you have lots of mechanical experience, perhaps you have rebuilt a classic car, then this could be a huge selling point for your CV. Contact haulage companies, even if they are not advertising for drivers, as many firms may be considering taking on new drivers. Any driving experience will be good on your CV, if you have driven tractors on a farm for a summer job, include this. Be professional, smart, and respectful, as a driver you are representing a company and they will expect a high level of professionalism.
Looking For HGV Driving Opportunities?
So, if you are looking for HGV jobs, speak to our friendly recruitment team today. Whether you are newly qualified, returning to the industry after a break, or just fancy a change of scenery, we are always happy to talk to you. We value our employees and are always on the lookout for hard-working, professional and respectful drivers. If you want to join the experienced team at JMD Haulage, contact us today on 0151 5476740