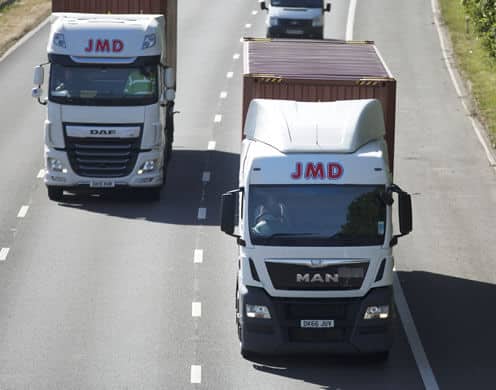 Container Haulage
We operate a fleet of 90 x 44 trucks from our 4 acre depot adjacent to the M57 in Liverpool, offering a 24-hour service.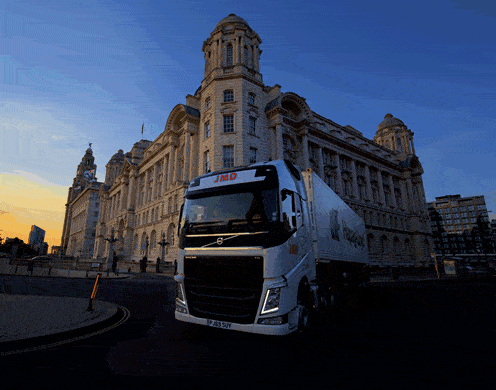 Refrigerated Haulage
We have 20 underslung gensets available for hire with the appropriate training given to all of our drivers.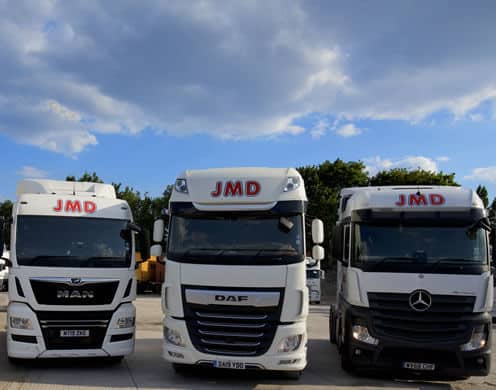 Waste Transport
Professional and fully licensed Waste Management Service using our large fleet of vehicles.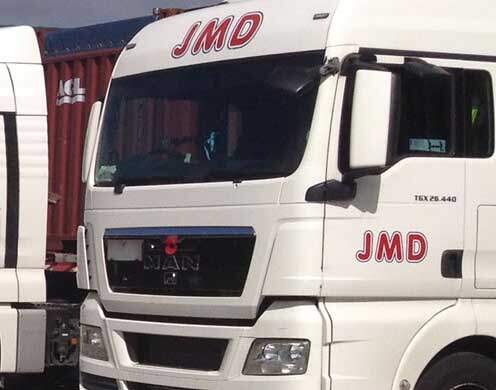 Over 50% of our drivers are ADR trained which allows us to move a wide range of cargo on the UK's road.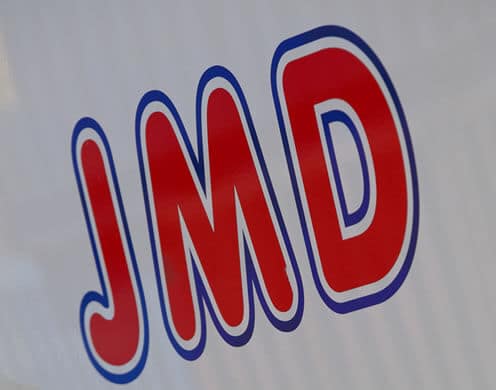 CPC Training
Full range of Driver CPC training modules to enable drivers to meet the required standards.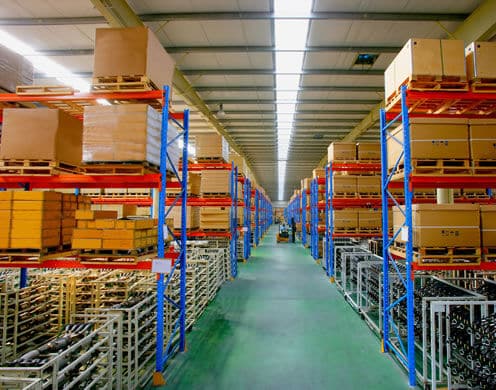 Warehousing & Storage
We have the capability to lift and store empty containers in a Liverpool based storage depot.
Capability
Our tight-knit team of operators manage the deployment of our fleet of 90 vehicles from our own depot, with state-of-the-art systems and a dedication to satisfy customer requirements.
Reliability
When you book with JMD we will live up to our promise to provide you with the best possible haulage service.
Experience
JMD is a thoroughly modern business with deep roots. We have over 40 years of knowledge and experience in the haulage industry, we understand what is required to meet your needs with a true customer focus.
People
We are a family business with family values, which helps us build extremely strong relationships with our customers, suppliers and partners.
High Standards
Atlantic Container Line describe JMD as the Gold Standard for container transport in Liverpool.
Tailored service
We can tailor our haulage offering to meet your specific needs and time scales.
Over the last couple of decades, the world has really opened up, internet commerce has dominated the way we shop, and this, in turn, means that the need to transport goods has also grown exponentially. When demand goes up, more companies are formed to handle the vast...