WE ARE THE BIGGEST HAULIER OF CONTAINERS IN AND OUT OF THE PORT OF LIVERPOOL
CELEBRATING OVER 40 YEARS OF BUSINESS
EXTENSIVE MODERN FLEET OF VEHICLES OPERATING ACROSS THE UK
RELIABLE TAILORED SERVICE - PUTTING THE CUSTOMER FIRST
WE ARE THE BIGGEST HAULIER OF CONTAINERS IN AND OUT OF THE PORT OF LIVERPOOL
CELEBRATING OVER 40 YEARS OF BUSINESS
EXTENSIVE MODERN FLEET OF VEHICLES OPERATING ACROSS THE UK
RELIABLE TAILORED SERVICE - PUTTING THE CUSTOMER FIRST
With over 40 years of experience, you can rely on the team at JMD Haulage. Founded in 1978, JMD Haulage has grown over the years, and are now the biggest haulier of containers in and out of the port of Liverpool . Our founder was originally a merchant seaman, before becoming an HGV driver, so he understands the transport industry from the bottom up. This in-depth knowledge that he has gained over time has been passed down through our family firm, ensuring that our experience is at the heart of all that we do. Our personal approach towards our customers has ensured that we have upheld and maintained our reputation of always providing excellent, reliable, and affordable road haulage services.
We have invested in our fleet, which now includes 80 trucks, which are all MAN and less than 4 years old. To ensure that our fleet operates a fleet to give the best service to our customers, all our trucks are fitted with live trackers and telemetric to monitor our drivers. No matter what you need to be transported across the UK, the experienced and helpful team here at JMD Haulage are on hand to help. From small local loads to working with your freight forwarders to provide dockside delivery or collection, we have the resources, and the time to help you.
We bring our commitment and dedication to providing a first-class service to all our customers, no matter the size or scale of the job required. Whatever you need moving, we are here for you. Read our guide about road haulage here.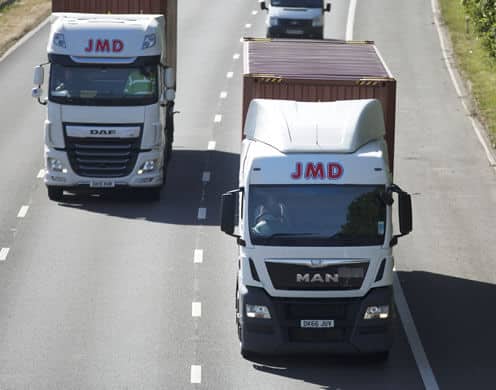 Container Haulage
We operate a fleet of 80 x 44 trucks from our 4 acre depot adjacent to the M57 in Liverpool, offering a 24-hour service.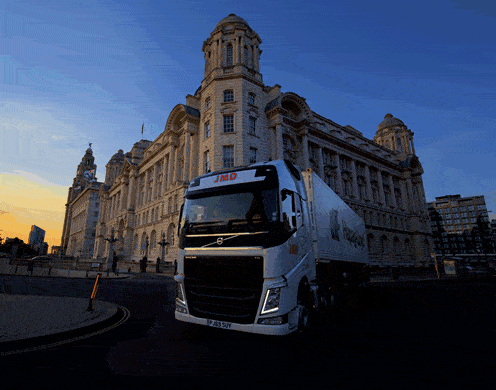 Refrigerated Haulage
We have 20 underslung gensets available for hire with the appropriate training given to all of our drivers.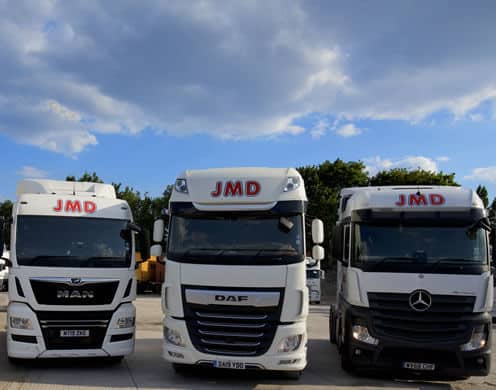 Waste Transport
Professional and fully licensed Waste Management Service using our large fleet of vehicles.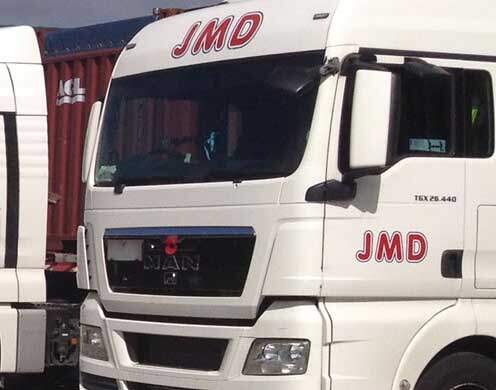 ADR and Sec 5 License
Over 50% of our drivers are ADR trained which allows us to move a wide range of cargo across the UK.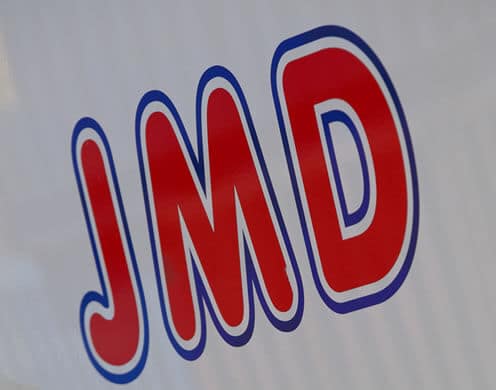 CPC Training
Full range of Driver CPC training modules to enable drivers to meet the required standards.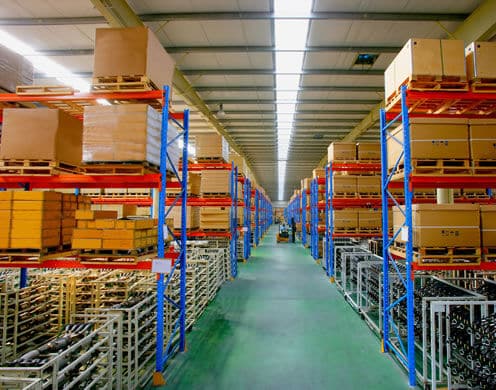 Warehousing & Storage
We have the capability to lift and store empty containers in a Liverpool based storage depot.
Capability
Our dedicated tight-knit team of operators manage the deployment of our fleet of 80 vehicles from our own depot, with state-of-the-art systems and a dedication to satisfy customer requirements.
Reliability
When you book with JMD we will live up to our promise to provide you with the best possible road haulage services, always provided on time.
Experience
JMD Haulage Company is a thoroughly modern business with deep roots. We have over 40 years of knowledge and experienced in the road haulage industry, we understand what is required to meet your needs with a true customer focus.
People
We are a family business with family values, which helps us build extremely strong relationships with our customers, suppliers and partners.
High Standards
Atlantic Container Line describe JMD as the Gold Standard for container transport in Liverpool.
Tailored service
We can tailor our road haulage offering to meet your specific needs and time scales.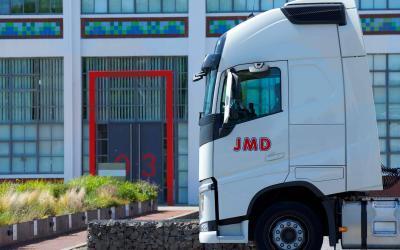 The average rate per mile for haulage in the UK is currently around £1.50. Remember, this is just an average rate, and many factors can affect the haulage prices. If you are looking for haulage, it is always best to speak to our helpful team here...