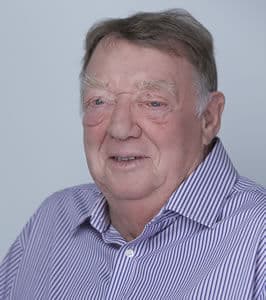 John Deveney
Founder and Managing Director
John, a former merchant seaman, founded JMD in 1978. The family-run business has grown over these last 42 years from one truck to a fleet of 90 vehicles and with the potential for further growth at their depot in Knowsley where the company has been operating for the last six years. John was a founder member of Mersey Maritime and in recent years has taken up a less visible role within JMD, leaving the day-to-day management of the business to Alan Maguire. John's commitment to customer service remains the cornerstone of the JMD business.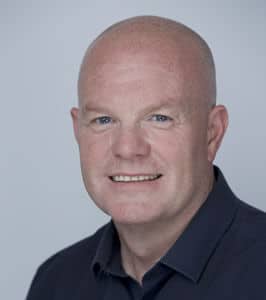 Alan Maguire
Director and Transport Manager
Alan has been with JMD since 1st January 1989, a date he remembers well when he started in a junior position in the traffic office, when the company was operating 10 vehicles. Alan trained with mechanics and gained his HGV license when aged 21.
Alan achieved his CPC to be Transport Manager named on JMD's transport licence in 1990 and completed his driver's CPC in 2019. John Deveney, the company's founder and Managing Director, made Alan a director in 2006. Alan is accessible to drivers at all times: he knows what to do and how to do it and relishes the occasional opportunity to get back behind the wheel to keep the job moving and customers satisfied. He gains great satisfaction looking at how the business has grown which he believes has come from a dedication to build long term relationships with customers suppliers and partners.
The employment opportunities the business has created is a source of pride for Alan and all those at JMD. He embodies the family values of looking after each other and mutual respect that are the cornerstone of the family owned company's ability to compete in a fiercely competitive market as one of the biggest independents in the business.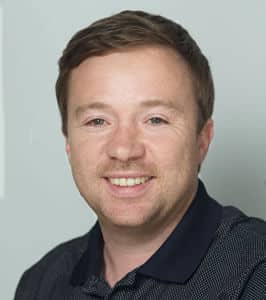 Kris Whelan
Transport Manager
Kris joined JMD in January 2004 and has risen through the ranks to become Transport Manager named on JMD's operator's licence. He started in the container control department from where he graduated to the vehicle planning department achieving his Transport Manager CPC in 2009. Kris now looks after a team of 6 planners with 90 vehicles and 93 drivers for whom he makes a point of providing the best working conditions and continuity of work.
Kris responds to the challenges of the work mix and peaks of activity by trusting his planners and drivers to go above and beyond to keep customers happy. The trust and respect which is critical in this business come from a dedication to always do a professional job – right time, right place, right equipment – and recognition that the driver is not just an ambassador for JMD but also for the company that JMD are working for at the time. Kris, with Alan, leads the company's CPC training facilities for drivers. He is proud of the fact that the company has a very low driver turnover.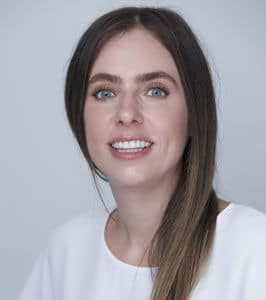 Leia Steele
Accounts Manager
Leia, who holds a Degree in English, started with JMD when studying and is now fully AAT qualified. When not looking after the company's accounts, she is back studying for the Institute of Chartered Accounting professional qualification, with just two years to go! Leia is customer service focused at all times. She believes that her relationship with customers and the company's supply chain is critical to the management of the business. She manages very sophisticated payment systems with customers where multiple repeat purchases could overwhelm a less professional operation.
Leia likes to get involved in the whole business. Her desire to look after customers and the business is what drives her to get the job done to the customers' satisfaction and to look to the future growth of the business. She says that it is hard to overstate the importance of the company's family values of trust, respect and open communication.