You might have heard of haulage, but there is a chance that you might not understand what is haulage all about. Essentially, haulage involves transporting goods by road. These goods can be extremely varied, and many of the items and goods we find in shops have reached their destination by haulage. It is an essential part of the economy in the UK and without it, these goods would not find their way around the country.
Haulage companies can offer a variety of haulage services and the industry alone is huge in the UK as there are more than 2.5 million employees working in the industry. So, haulage companies provide a range of road haulage services that are heavily relied on. With this in mind, what do you need to know about the industry?
What is a Haulier?
A haulier is a company that offers haulage services. They can range from small local companies to large national companies but they all do the same thing which is to transport goods.
What Does a Haulage Company Do?
A road haulage company will provide services that are used to transport goods, machinery and other products around the country. These goods and items will be loaded into trailers or containers and then transported by lorries to a chosen destination.
Road Haulage Services Haulage Companies Can Provide
Haulage companies can provide a range of services that are designed to meet a variety of requirements. Therefore, road haulage services can differ significantly based on how they are used and what the client requires. The different types of haulage services include:
Same-Day Delivery – As the name suggests, this involves transporting goods within a certain geographical area while ensuring that the goods are delivered on the same day.
Pallet Delivery – This service involves delivering goods that are placed on pallets. Commonly, this will often involve the transportation of food items and materials for certain industries. There is frequently a time constraint placed on these deliveries, which means that the haulage company will need to deliver by an agreed time.
Oversized Pallet Delivery – Pallets can range in size and some are considered large and so, these can be transported using a specialist service.
Refrigerated Delivery – This is a vital service that is utilised by a range of industries, with the food and drink industry using this option in particular. The goods will be transported using refrigerated vehicles to maintain the temperature of the goods, ensuring they are delivered in the right condition.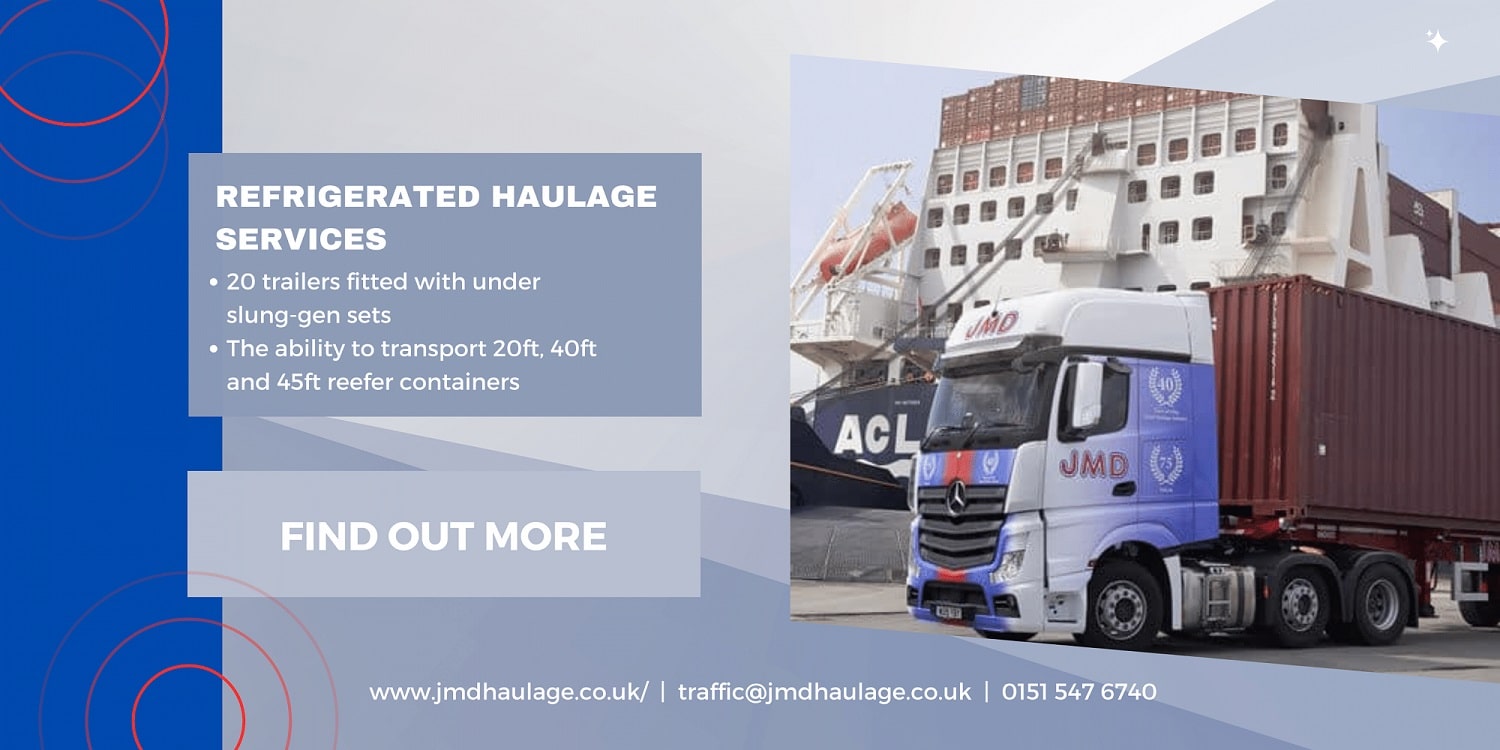 Container Transport – Items are moved around the world in containers, and container haulage will transport the containers to shipping ports by a specified time.
How Many Types of Haulage Are There?
There are several types of haulage, and these are:
General Haulage – This type of haulage is used by a range of industries and sectors such as food and drink, electrical and healthcare. It will involve the transportation of machinery or products from these sectors by road. The type of vehicle used will depend on the goods that are being transported, and this can range from one vehicle to several that will then move around the UK.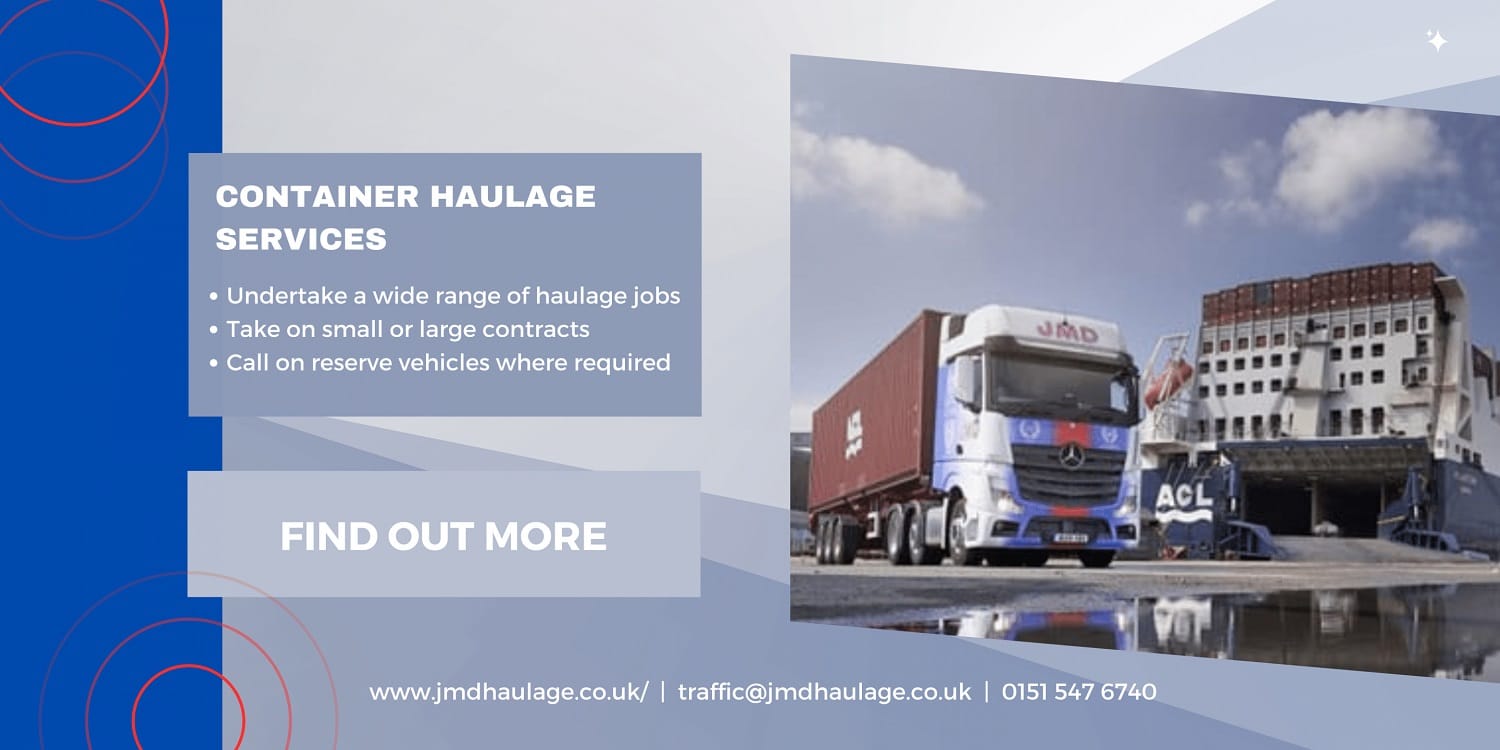 Hazardous Freight Haulage – As the name suggests, this will involve the transportation of hazardous materials such as chemicals. The drivers will have to be given the relevant training in order to drive the haulage vehicles, and the vehicles will be specially adapted to transport the goods. There are many classes of dangerous goods. These include explosives, toxic gas, flammable liquids and radioactive substances.
Plant Haulage – This form of haulage involves transporting plant machinery onto specially adapted vehicles that can handle heavy loads. There are many types of machinery classed as plant machinery and this can include the likes of cranes, tipping dumpers and excavators.
Heavy Haulage – This is a service that might require special permission and there can often be a limit on the speed that the haulage vehicle can travel due to the heavy load. Commonly, this is used to carry exceptionally transport heavy haulage such as agriculture and construction equipment.
Waste Haulage – On the whole, haulage services are used to transport goods, but they can also be used to dispose of waste. They have the ability to transport large volumes of waste and materials around the country in compliance with the European Waste Code. It can be used to transport both liquid and solid waste, ensuring it is handled and managed in a legal way.
Vehicle Haulage – This service is used to transport vehicles such as cars and motorbikes and is commonly used by commercial customers.
Abnormal Loads – This involves the transportation of goods that fall outside the other types of haulage. It is used to transport bridge sections, wind turbines and even sculptures. It will come with speed limits and restrictions, but it is a specialist type of haulage.
How Does Haulage Work?
Haulage works by arranging to transport items and goods around the country using the right type of haulage service. Specialist vehicles will be used depending on the goods being transported, while the route will be planned as per the timeframe in which the goods have to be delivered.
What is Haulage Time?
Haulage time is the time it takes to transport goods and items to the desired destination. Some goods are time sensitive such as food and drink and so, haulage time becomes an integral part of the process. As a result, the process of transporting goods by road has to be planned and executed with precision.
What Are Haulage Fees?
There are many factors that influence haulage fees. Some fees are fixed and rather are variable, but the cost will be determined by:
The goods being delivered
Whether it is a full or partial-service
The delivery destination
Personnel required for the services
The vehicles required
Fuel
VED
Maintenance and vehicle repair
Insurance
What is a Haulage Vehicle?
A haulage vehicle is a vehicle that has been designed to carry certain items and goods. This can range from food items to pallet items, vehicles, and machinery. They are designed to safely transport goods in accordance with the laws and can be used for a range of purposes.
Who Needs a Road Haulage Licence?
A haulage company will require all drivers to have the relevant operators' licence, so drivers can operate road haulage vehicles safely and securely. Any driver that operates a vehicle over the weight of 3.5 tonnes will need to have an operator's licence.
Who Are Haulage Contractors?
Haulage contractors are companies that provide haulage services and will take care of transporting goods around the country and to the desired destination. They will provide a range of solutions, will have qualified drivers and will transport goods safely and in accordance with all laws.
How to Choose a Haulage Company?
It is important that you choose a haulage company that has an excellent reputation, experience, all relevant licences and the ability to meet your needs. Therefore, they should offer a range of services to fit your specific requirements.
So, if you are looking for a company that offers everything from general haulage services to heavy haulage services, get in touch with JMD Haulage today.
Read related article: