JMD (Haulage Contractors) Ltd, a family-run transport business, are now offering new Driver CPC Training Courses that provide an effective route to becoming an accomplished, safety-conscious bus, coach, or lorry driver.
The new service, which is priced at £50 per module, will allow professional drivers to work towards achieving The Driver Certificate of Professional Competence, which is a standard part of professional driving.
Introduced across Europe, the qualification aims to improve road safety and maintain high standards of driving on all roads. Established by the European Union, the qualification is a set of standards applied to initial driver training and advanced driver training that aims to ensure that all professional drivers are competent, proficient, and safe on the roads.
Driver CPC also has a number of benefits for employers including lower insurance premiums due to fewer accidents, improved wear and wear on vehicles, less fuel economy, optimised staff retention and less business interruption.
Founded by John Deveney in 1976, JMD Ltd has continued to go from strength to strength and now operates a modern fleet of 90 x 44-ton trucks, making the business one of the largest independent container hauliers in the region.
Kris Whelan, JMD's Transport Manager: "CPC certification is now a legal requirement for all professional bus, coach, and lorry drivers holding Category C or Category D licences. All new drivers looking to obtain their first Category C or Category D licence must undergo the training as, without it, a commercial driving licence cannot be obtained."
"We are proud to be a CPC approved training centre that welcomes all lorry, coach, and bus drivers. For new drivers, you will be expected to undergo four different modules consisting of both theory and practical tests, and those drivers renewing their licence will be expected to complete 35 hours of training."
As well as the new Driver CPC Training Service, JMD also provides road haulage, re-refrigerated container haulage services, warehousing, and storage facilities.
Kris added: "Over the years, we have worked hard to provide all-encompassing haulage services that have been designed to meet the needs of our drivers. The launch of our recent service proves that we are perfectly in tune with the specific legal requirements of today's bus, coach, and lorry drivers."
Based on a secure 3-acre site in Knowsley, 2 minutes from junction 4 of M57, JMD mainly operate from the Port of Liverpool but also have trucks in the Southern Ports of Southampton, Tilbury and Felixstowe.
For further information, please see our Driver CPC Training Courses page. Alternatively, you can contact us on 0151 54740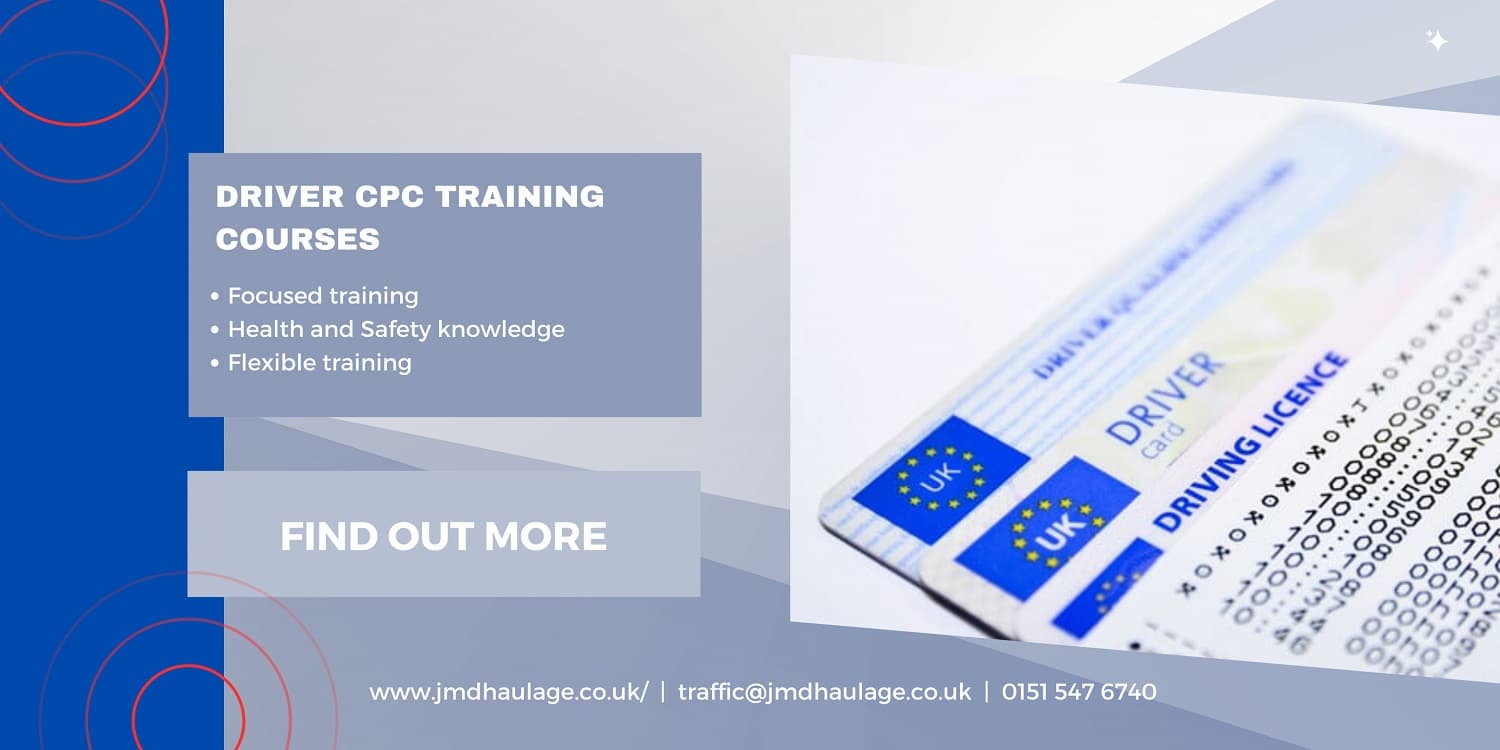 Read related article: